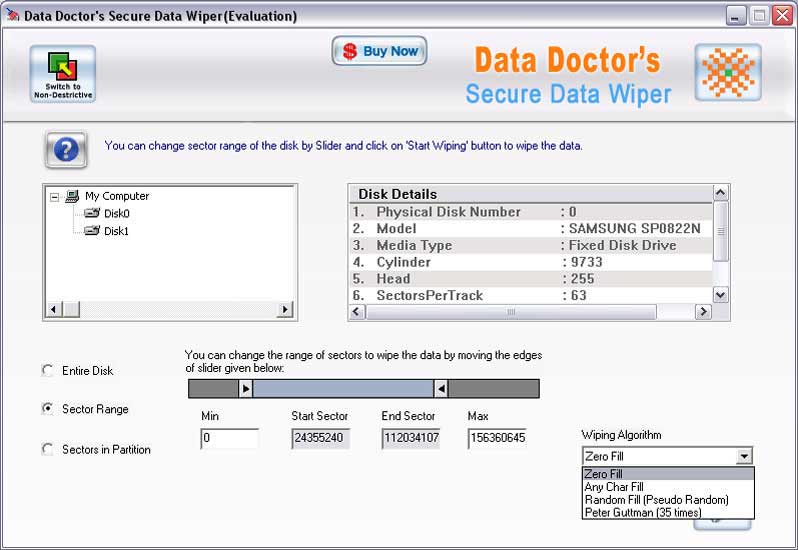 Data Wiper Screenshot
Features: -
Software wipes files and used/unused disk space using various disk erasing algorithms.
Wipes complete logical hard disk drives, unused disk space, system trace/log files/applications and internet files.
Data wiping destructive mode cleans drive for fresh OS installation.
Provide facility to switch from Destructive mode to Non-destructive wiping mode.
Improve system performance by wiping unused space on hard disk.
Allow users to view records before erasing files and folders data.
Permanent and irreversible file deletion technique.
Window based graphical interface helps user to operate software effectively.